peintures grattées / scraped paintings, 2018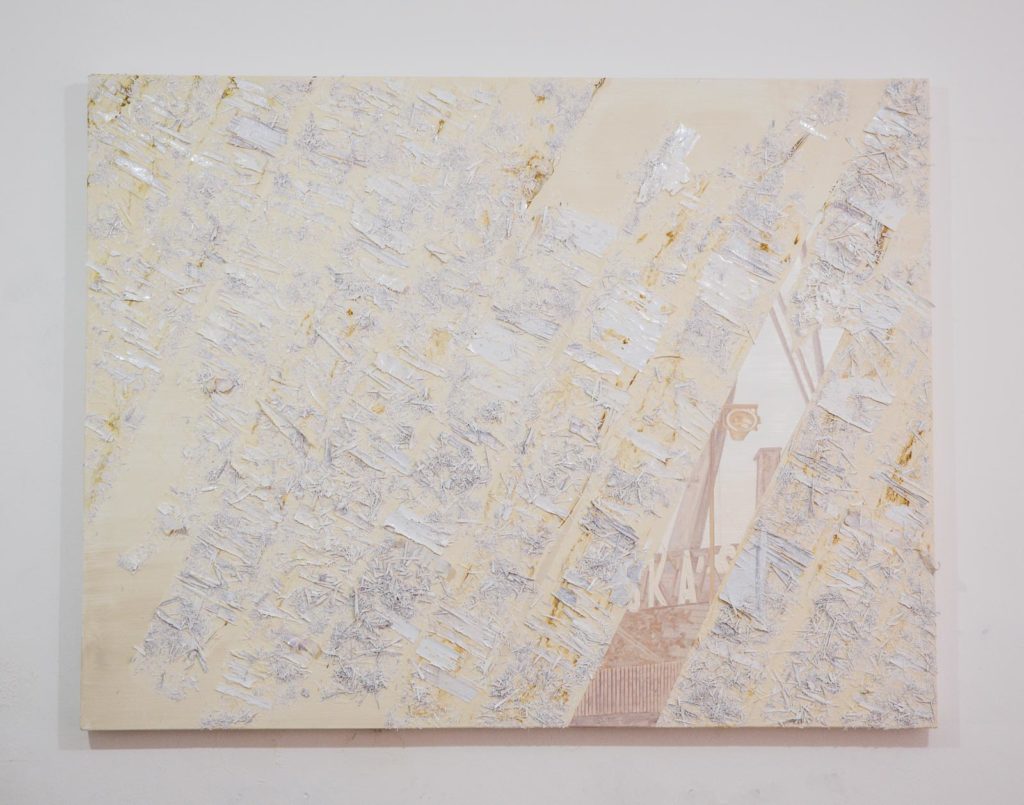 Shipyard (Gdańsk), 2018
pellicules d'huile et huile sur toile / oil skins and oil on canvas
90 x 120 cm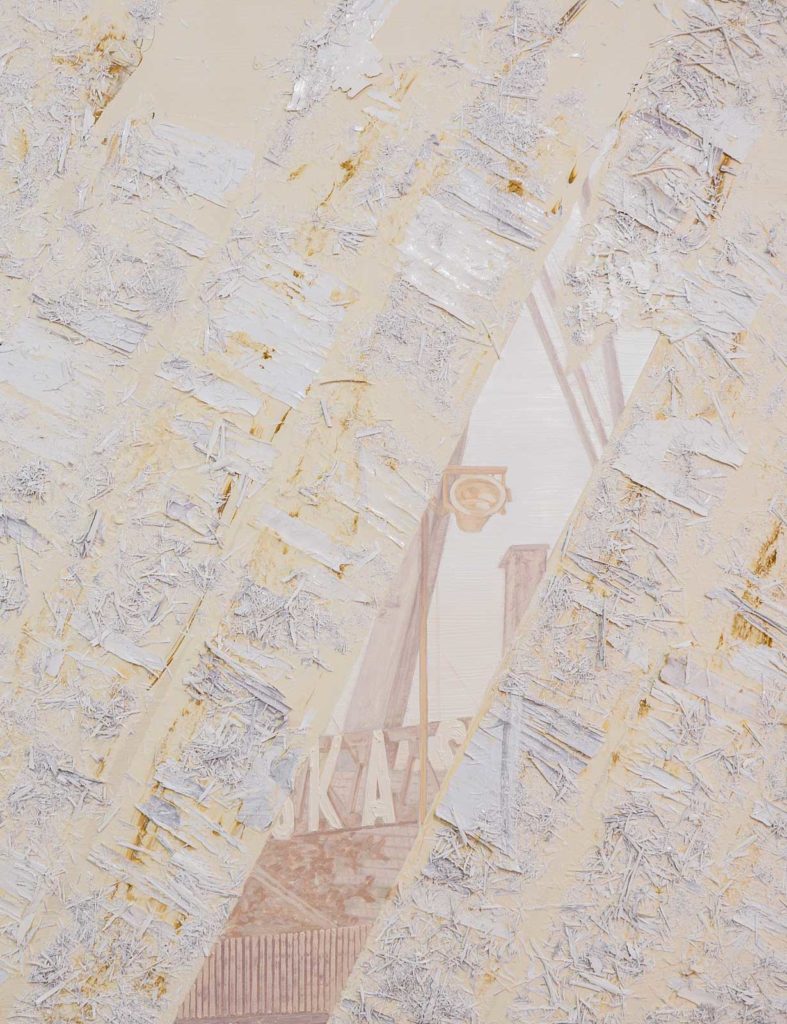 Shipyard (Gdańsk), detail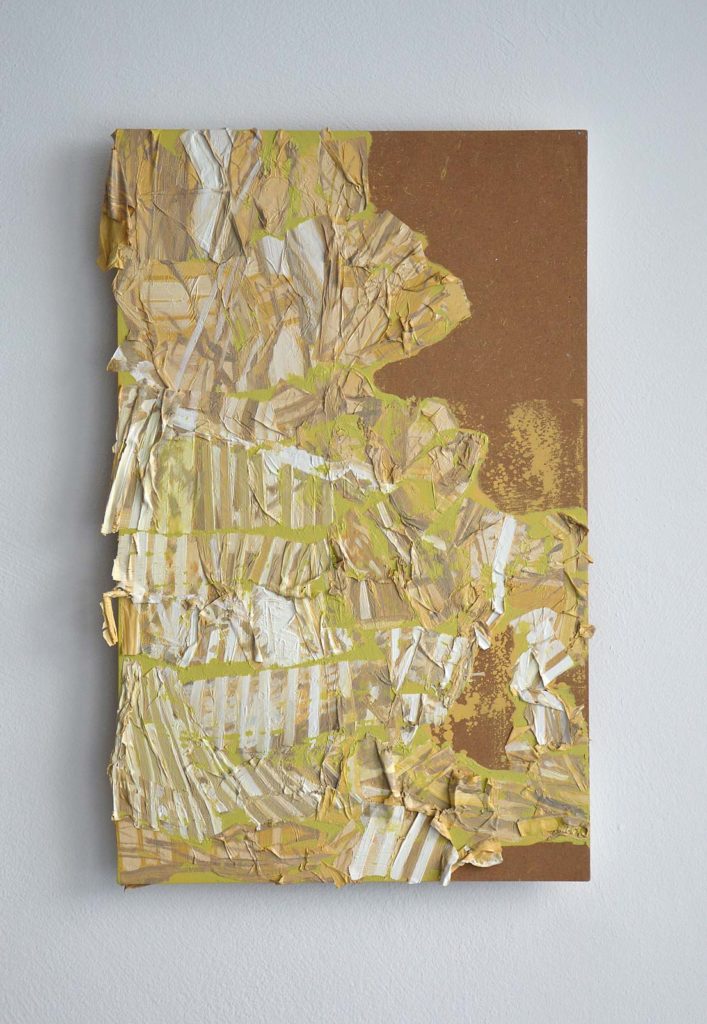 Portail (Gdańsk), 2018
pellicules d'huile sur mdf / oil skins on mdf
50 x 35 cm

Cette pièce a été composée avec un processus inspiré par les effets de la dégradation qui devient ainsi métaphore des courants politiques actuels. Tout d'abord, une peinture figurative a été réalisée et raclée avec un rasoir. Les pellicules de la peinture raclées ont été réassemblées et recollées sur un nouveau support, montrant les effets de la matière, comme ses plis et ses déchirures. Le dessin d'origine vient d'une image des archives nationales de Pologne. Elle montre le portail du port de Gdańsk au moment des manifestions des travailleurs du mouvement Solidarność. La destruction de cette image interroge la notion de la mémoire collective d'un moment historique et fondateur de la démocratie dans ce pays, qui est aujourd'hui remise en question par les mouvements politiques actuels.

/

This work was made with a process informed by the effects of degradation, which becomes a metaphor for historical and current political climates. Initially, a figurative painting was made and then scraped off the support with a razor blade. The skins of the paint which remained were reassembled and glued onto a new support, showing characteristics of the material such as its folds and shreds. The source for the painting comes from the national archives of Poland. It shows the gate of Gdańsk at the moment of the worker's strikes during the Solidarność movement. The destruction of this image interrogates the notion of the collective memory of an historical moment, one that was foundational to democracy, and also one that is called into question by current political agendas.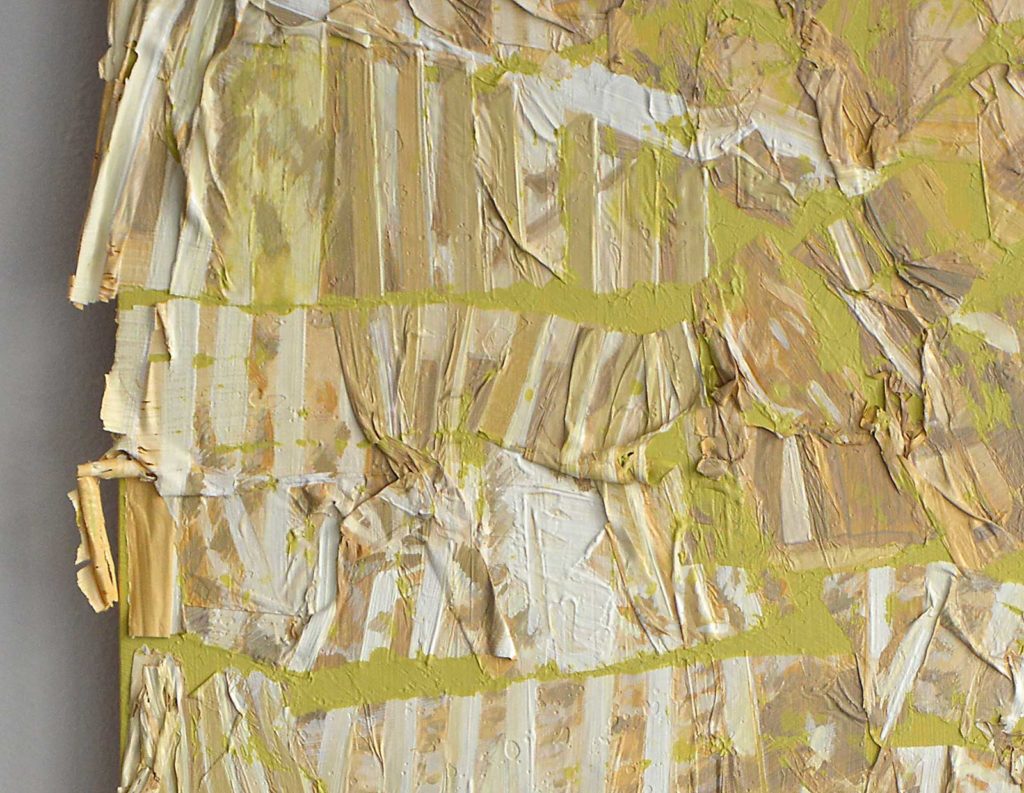 Portail (Gdańsk), detail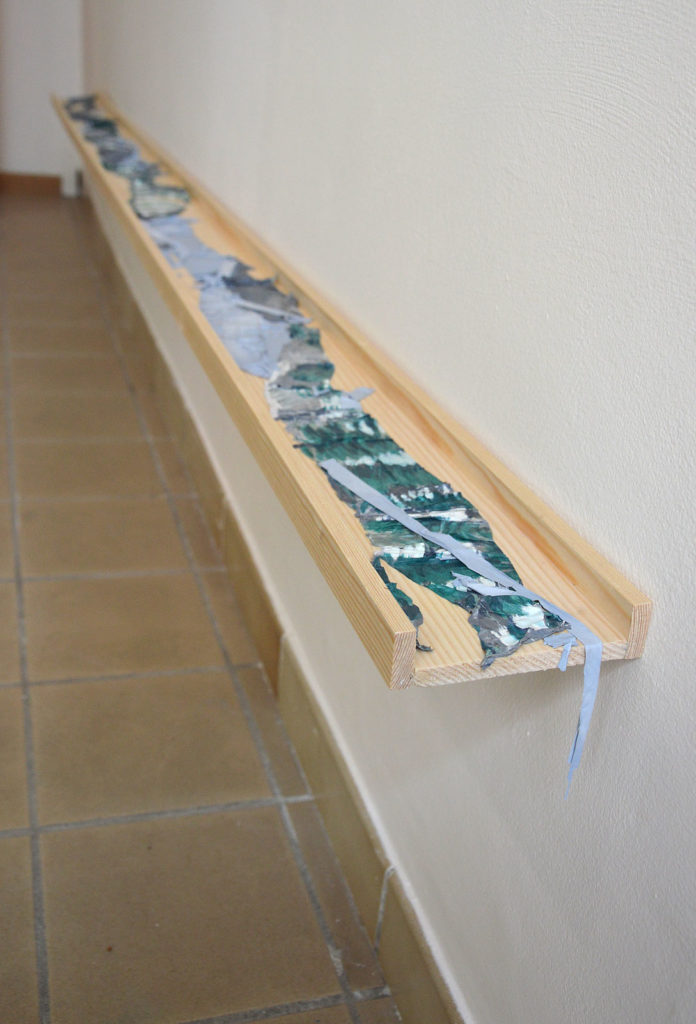 Mountain Painting I, 2018
pellicule d'huile, bois / oil skins, wood
3 x 248 x 12 cm
vue d'atelier / studio view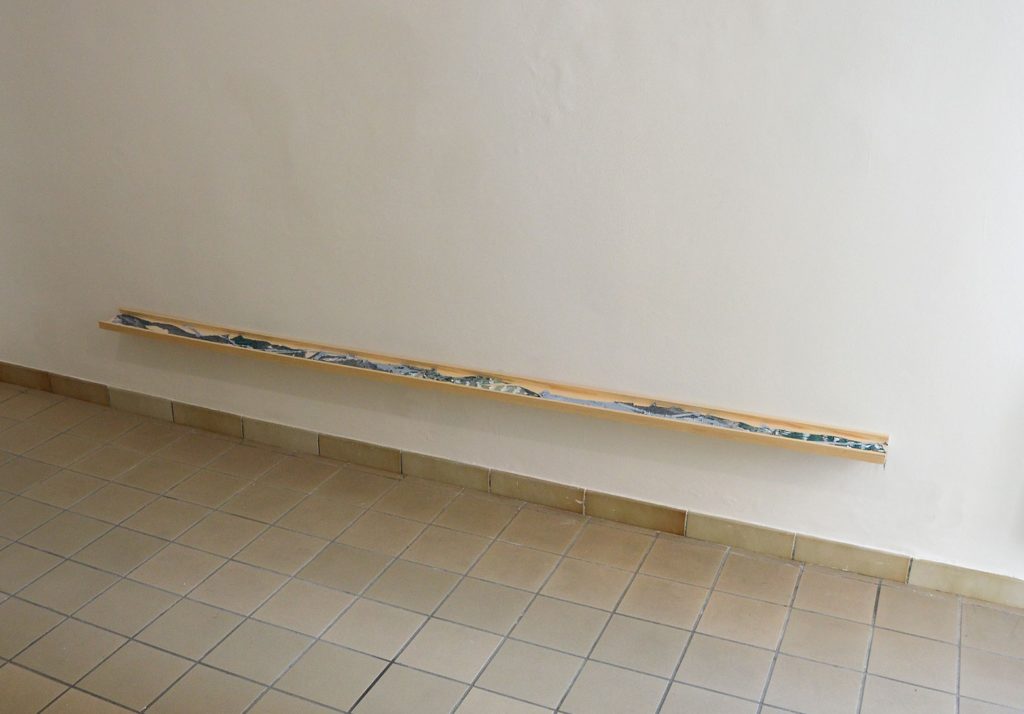 Mountain Painting I, detail